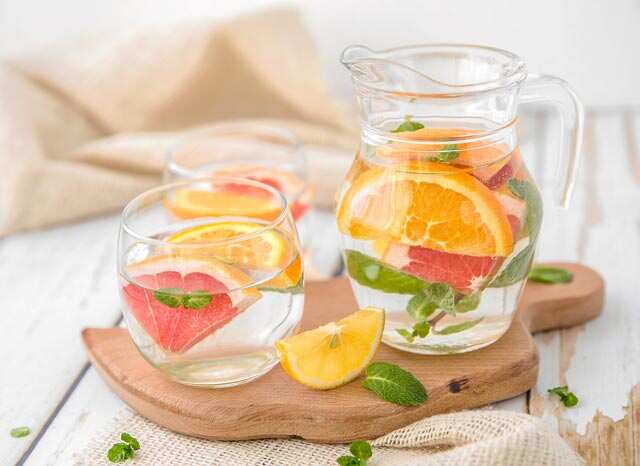 Introduction
This water is deliciously refreshing and offers many health benefits as well.
Ingredients
- Lemon (natural energizers plus it kickstarts your metabolism )

- Lime (natural energizers and helps your metabolism )

- Grapefruit (natural energizers with great flavor)

- Cucumber (offers a refreshing taste and helps detoxify the body)

- Fresh Mint (helps digestion)

- Ice

- Water
Nutrition Profile
Calories: 20
Notes
Tangerines go very well in this recipe too.
Directions
1. In a glass, combine water and ice (3/4 full).

2. Add 2 slices each of lemon, lime, grapefruit, cucumber and mint till the drink is full.

3. Add 6 mint leaves and stir and left sit for 5 minutes. Enjoy!