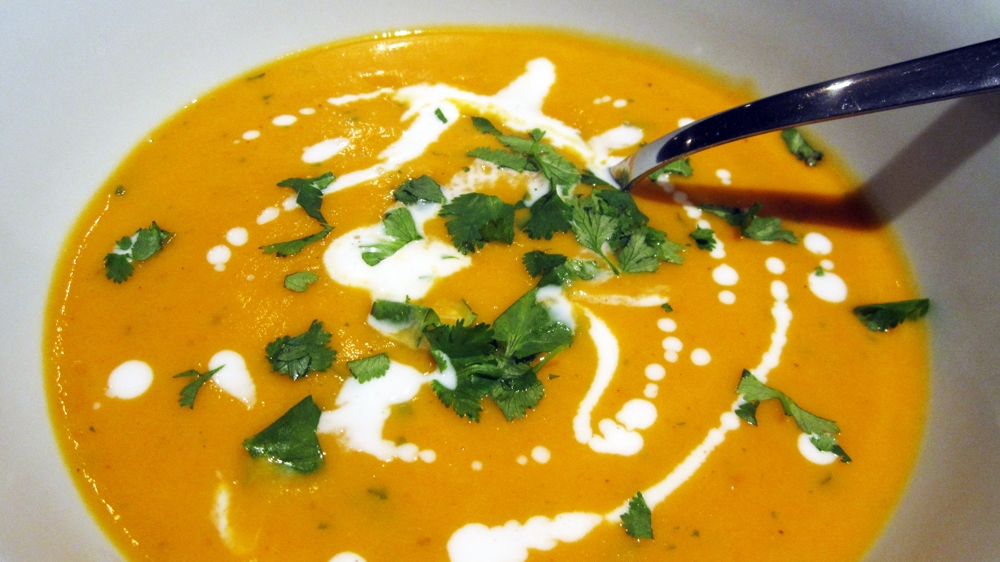 Introduction
Here's one of my very favorite Fall recipes that I really think you'll enjoy: Ginger Pumpkin Butternut Squash Soup! It's so delicious and packed with vitamins A, C and K, as well as fiber and potassium.
Ingredients
• 4 cups water
• 1 cup pumpkin puree
• 4 cups butternut squash cubes
• 1 tablespoon ginger powder
• 1/3 cup maple syrup
• 2 tablespoons grass-fed butter
• 1/2 teaspoon sea salt
• 1/4 teaspoon cinnamon
• 1/2 cup plain almond or coconut milk
• 4 leaves fresh sage, torn
• 1/4 greek yogurt

Nutrition Profile
Calories: 186
Notes
For additional protein, try adding grilled shrimp, chicken, or tofu to this recipe!
Directions
1. Add 4 cups of water to a large pot and bring to boil. Add in butternut squash cubes and a pinch of salt. Boil until squash is tender.

2. Drain the squash and add to a high-speed blender, along with all the remaining ingredients.

3. Blend and then simmer on the stove until warm. Garnish with fresh sage leaves and greek yogurt, and enjoy!