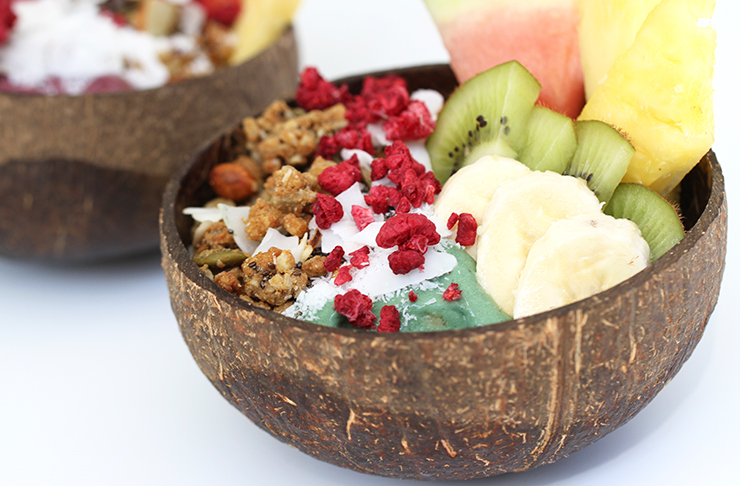 Introduction
This recipe offers high-quality protein, natural carbs, and healthy fat for a well-balanced, complete meal.
Ingredients
1/2 cup water or almond milk
4 ice cubes
3/4 cup vanilla or chocolate FitFreeze
1 cup frozen sliced peaches
1 frozen banana
1/4 cup rolled oats
1 teaspoon cinnamon
1/4 teaspoon vanilla
1 medium kiwi, peeled and thinly sliced
1/2 cup blueberries
2 tablespoons crushed almonds
2 tablespoons shredded coconut flakes
Nutrition Profile
Calories: 197
Notes
You can get free samples of FitFreeze at https://fitfreeze.com/ffs/free-samples.php
Directions
1. Add water, ice, FitFreeze, peaches, banana, oats, a ½ teaspoon of cinnamon, and vanilla to a blender and blend until smooth.

2. Spread 1 cup of smoothie in two bowls. Arrange the kiwi, blueberries, and almonds on top. Sprinkle with the remaining cinnamon and enjoy!