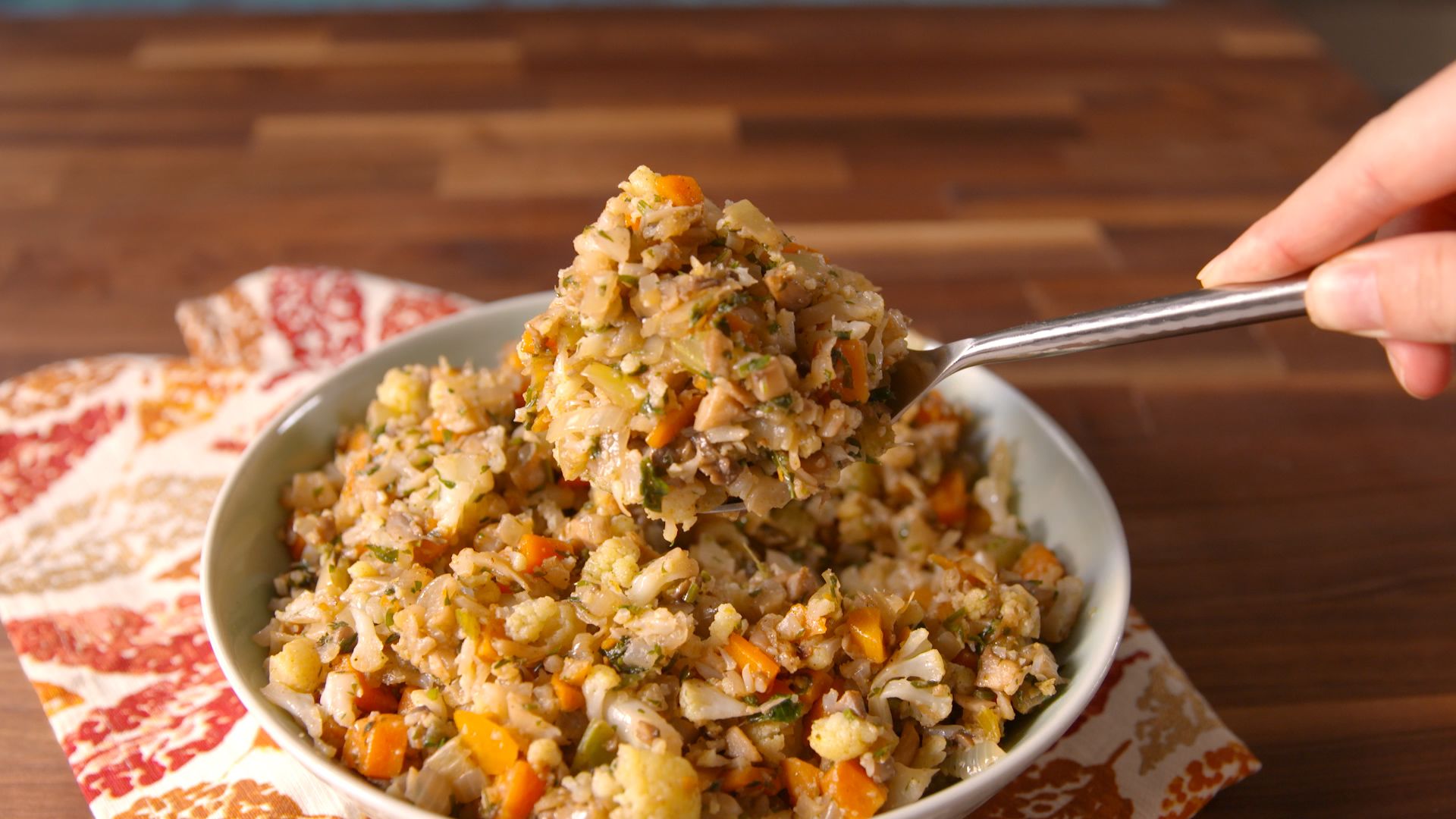 Introduction
This recipe is loaded with nutrients and lower in calories than your traditional stuffing recipe. Just be sure to include a protein source with it, such as turkey or shrimp.
Ingredients
4 tablespoons grass-fed butter
1 onion, chopped
2 large carrots, peeled and chopped
2 celery stalks, chopped or thinly sliced
1 small head cauliflower, chopped
1 cup mushrooms, chopped
Salt
Freshly ground black pepper
1/4 cup parsley, chopped
2 tablespoons fresh rosemary, chopped
1 tablespoon fresh sage, chopped
1/2 cup vegetable or chicken broth

Nutrition Profile
Calories: 124
Notes
Feel free to add as many fibrous carbs (veggies) as you'd like!
Directions
1. In a large skillet over medium heat, melt butter. Add onion, carrot, and celery and sauté until soft, about 7 to 8 minutes.

2. Add cauliflower and mushrooms and season with salt and pepper. Cook until tender, 5 to 10 minutes more.

3. Add parsley, rosemary, and sage and stir until combined, then pour over vegetable broth and cover with a lid. Cover until totally tender and liquid is absorbed, about 15 minutes. Enjoy!