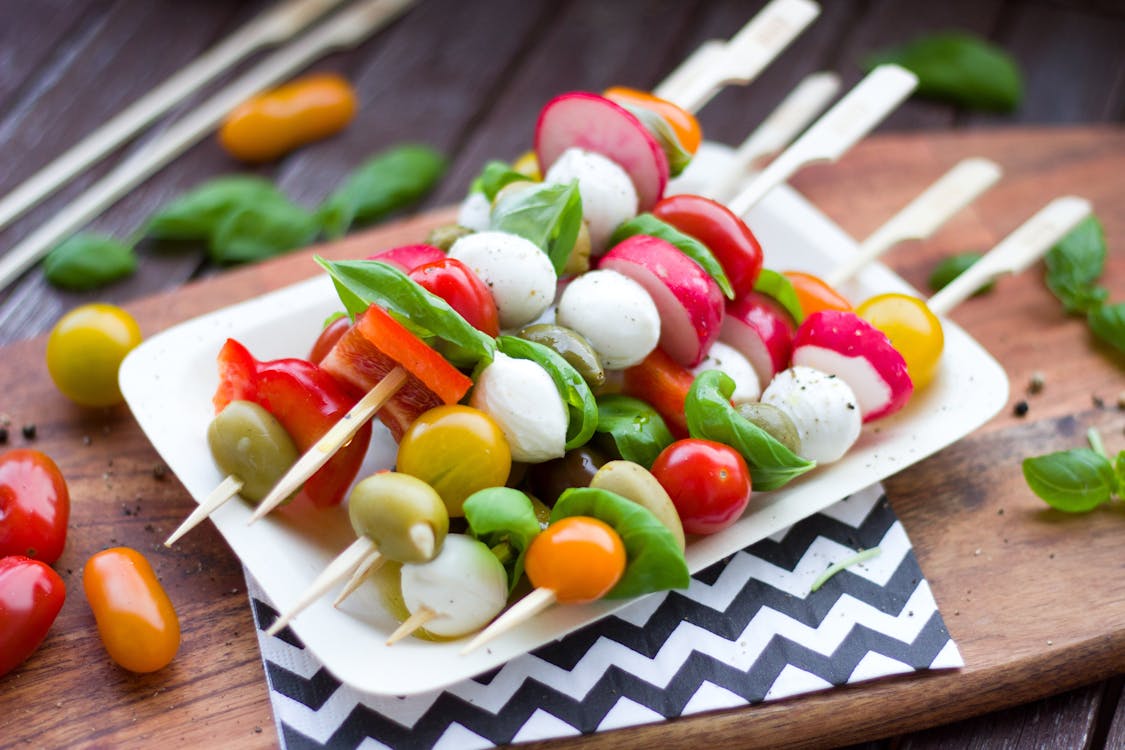 Introduction
This week we're challenging you to turn one of your meals meatless. BBQ season is upon us - but it doesn't just have to be for meat lovers, veggies cooked on a BBQ are absolutely delicious. We hope you'll give these a try!
Ingredients
6 Tbsp olive oil
½ cup fresh basil, more for garnish if desired.
¼ cup fresh mint, more for garnish if desired.
1 garlic clove
½ tsp black pepper
8 oz Halloumi cheese, cut into ¾ inch cubes
1 cup cherry tomatoes
1 small zucchini, diced
1 small yellow squash, diced
½ tsp salt

Nutrition Profile
Calories: 185
Notes
Halloumi is a firm cheese that holds up well in a grill, but feel free to use whatever cheese you'd like or skip it altogether.

Remember that you can't really overdo it with fibrous vegetables so feel free to add your favorites to this recipe - might we suggest bell peppers, olives, or radishes?! You may have to adjust your cuts/ cooking times to accommodate harder veggies.

Directions
Mix oil, basil, mint, garlic, and pepper in a blender until smooth, about 15 seconds. Pour mixture over Halloumi in a medium dish; stir to coat. Cover and chill 1 hour.

Preheat grill to high (450°F to 500°F); or heat a grill pan over high, and lightly grease. Add tomatoes to cheese mixture; toss to coat. Thread tomatoes, zucchini, squash, and cheese onto 8 (8-inch) skewers; sprinkle with salt.

Place kebabs on lightly greased grill grate or grill pan. Grill, uncovered, until cheese is lightly charred and vegetables are tender, about 1 1⁄2 minutes per side. Garnish with basil and mint leaves.