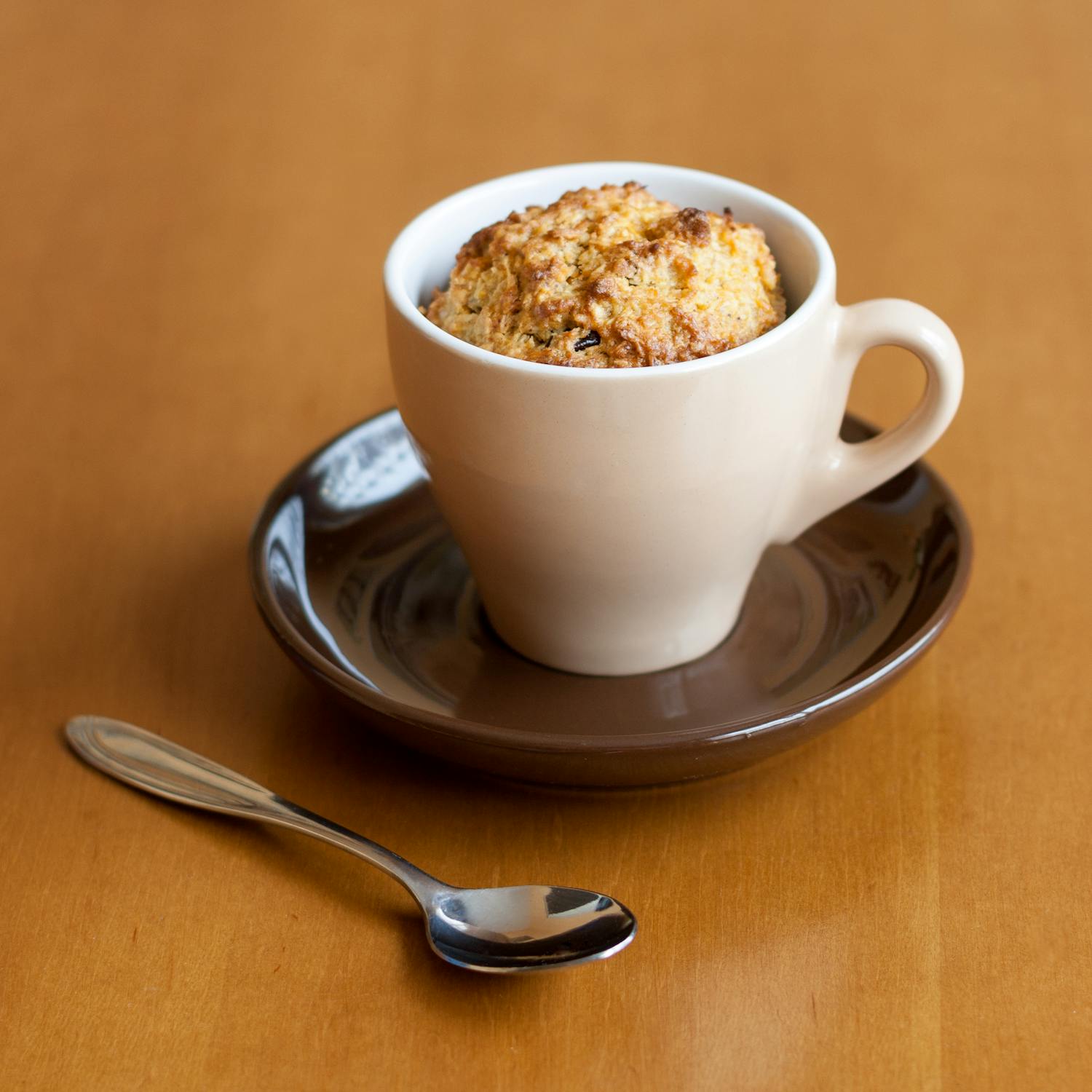 Introduction
This delicious Paleo Pumpkin Mug Cake can be made in less than 5 minutes. It's made from coconut flour so it's gluten free and paleo friendly (check the notes for a keto/low carb option).

Ingredients
2 tablespoons coconut flour
1/4 teaspoon baking soda
½ teaspoon pumpkin pie spice
1 egg
2 tablespoons pumpkin puree
2 tablespoons melted coconut oil
1.5 tablespoons maple syrup* see notes
¼ teaspoon vanilla extract

Nutrition Profile
Calories: 239
Notes
*Use sugar-free sweetener like maple-flavored monk fruit syrup to make this pumpkin mug cake low carb or keto.

For an extra kick, use a little instant espresso powder to the batter!

Directions
In a large mug or a small bowl whisk together coconut flour, baking soda, and pumpkin pie spice.

Add egg, pumpkin puree, coconut oil, maple syrup, and vanilla and mix thoroughly to combine.
If you used a bowl to mix, fill the batter into a large mug. Microwave for about 1 1/2 - 2 1/2 minutes. Microwaves can vary greatly in strength, so check a few times.

Let sit for a couple minutes before eating. Optionally top with chopped pecans, walnuts or chocolate chips.